Help services
Customer Service
HOW CAN I REACH YOUR CUSTOMER SERVICE?
You can reach our Customer Service team via email using our contact us page or by Chat.
WHY CAN'T I REACH CUSTOMER SERVICE BY PHONE?
We have made some changes to improve our services and our website. We haveaddedChat to our customer experience, replacing the phone line. t We believe we can provide better service this way.
WHERE CAN I FIND THE CHAT OPTION?
The chat is available on all our pages in the bottom right-hand corner. It is available on mobile and desktop.
HOW CAN I REACH CUSTOMER SERVICE VIA EMAIL?
You can reach our Customer Service team via email using our contact us page
WHAT IF I DON'T HAVE AN EMAIL?
You can reach your local store (see locator for store locations) for assistance
IF I PROVIDE MY EMAIL IN CHAT OR CONTACT US VIA EMAIL, WILL I RECEIVE MARKETING EMAIL?
No. This is simply for our Customer Service team to communicate with you. In order to receive marketing email, you must provide consent on our email preference page.
HOW CAN I SPEAK TO SOMEONE OVER THE PHONE?
You can still call your local store if you prefer to speak to one of our team members.
Curbside pick up
Curbside pickup is a program that allows you to purchase your favorite items online, and pick them up at your local store! Click here for step-by-step instructions on how to use Curbside Pick Up.
You save shipping and get your items fast!
You will receive a "Ready for Pickup" email confirming the item is in stock and ready to be picked up.
Please check store hours on our site before picking up your order.
What are the benefits?
You get your items fast AND you don't have to pay for shipping
No worries – pick up that Last Minute Gift with ease
Be the first to pick up new items and new releases
How does it work?
All items eligible for the Buy online, pick up at store program will have "Free Store Pickup " message.
You will be presented with several options for delivery based upon your needs.
If you wish to do Store Pick up (Curbside Pick Up), select the store from the list under Add to cart and click "Add to Cart".
If the item is available, there will be an "In Stock" indicated and you will be able to "Select Store".
Is every item eligible for pick up?
Not all stores and items are available for the Buy online, pickup at store program. You can check each item's availability by looking for the " Free Store Pickup " message on each item detail page.
Can I pick some items up at a store and have some shipped to my home?
Yes, you can! Simply select the appropriate store locations for each item you add to cart and your order will be processed accordingly. Just remember that you will be required to pick up the order at each location selected. The person picking up the order must have the Ready for pick up email and proper identification. If the name doesn't match, we reserve the right to refuse to give the product.
Do I pay online or in store?
Your credit card, PayPal account and/or gift card will be charged online. For more information, click here.
Can I change the store, once I've selected it?
If during the checkout process you change your mind and decide you want to pick up the item at a different location, you will need to remove the item from your cart and re add it with the proper location. If you wish to change the ship to address, not to worry, you can edit it during the checkout process with just a few simple clicks. Once the order has been placed, there is no way to change the store location or the delivery address.
Store Pickup order status
Store Pickup items will display tracking information within 30 minutes after your order is placed.
How will I know when to go to the store?
You may go to the store after you have received the "Ready for Pickup" email.
How long will the store hold my order?
Your "Ready for Pickup" email will provide you with detail for the number of days in which to pick up your order; typically, this will be 5 days from the receipt of the "Ready for Pickup" email. If, after 5* days, your order has not been picked up, your order will be cancelled, and a refund will be processed back to original method of payment. Should you require more than 5 days, please contact the store directly for assistance.
*Note: At certain times of the year Toys"R"Us and Babies"R"Us may change the time frame in which you have to pick up your order in order to better accommodate our customers and store associates. Please be sure to check your "Ready for Pickup" email for the exact time frame.
Do I need to bring anything to the store when I pick up my order?
Yes, you will need the following items when picking up your order:
Ready for Store Pickup Email (1 for each store selected)
Valid ID: Driver's License or government- issued ID
Where do I pick up my order?
After receiving your "Ready for Pickup" email, go to the store that you selected as your pickup destination. Upon arrival, contact the store at the number found on the email to inform them of your arrival. One of our team members will bring the item to your car. Do not get out of your car. For more information, visit our Curbside Pick Up page.
How do I cancel or return my purchase?
The order will be cancelled if it is not picked up within 5 days of receiving your "Ready for Pick Up" email and a full refund will be posted to your original payment method.
Returning your purchase is easy. Simply visit Customer Service at any Toys"R"Us or Babies"R"Us store and bring your "" email, which contains a return barcode to assist in expediting the process.
Are there any restrictions?
There are a few restrictions you should be aware of:
You will not be allowed to pick up your order without the Ready for Pickup email and a valid ID.
Pre-Ordered items are not eligible for Store Pickup.
Baby Registry
Sign up for a one-on-one personal registry appointment at your local Babies"R"Us store at a time that is convenient to you. You can set up an appointment online, by calling your local store or by contacting our customer service team.
Gift Cards Help
Redeeming a Gift Card
Toys"R"Us Canada honours all Canadian issued Toys"R"Us and Babies"R"Us gift cards. We do not accept gift cards issued in the U.S.A. or other countries.
Redeem a Canadian issued Gift Card or a Canadian Issued eGift Card online
Go to babiesrus.ca or toysrus.ca and select the items you want to purchase.
When you are ready to checkout, click "Shopping Cart".
Proceed through the checkout.
Enter your gift card number and PIN from the card on the Payment Page and click "Apply Gift Cards." When making a purchase online, you may redeem up to three Canadian issued Gift Cards per order.
You may use eligible promotional codes when placing an order that can be paid for with Toys"R"Us Gift Cards.
Please make sure you hold on to all Gift Cards used on your purchase until your order arrives. If your order cannot be fulfilled, a credit is issued or you need to return any items, credit will be issued on the original method of payment, starting with the Gift Card, if applicable
Redeeming Canadian issued Gift Cards at a Toys"R"Us and Babies"R"Us Store
At the register, present the Gift Card as you would any other form of payment. If you are using an eGift card, please ensure to print and present the eGift Card email showing the eGift Card Number, PIN and Bar code. The amount you spend will be deducted from your Gift Card balance.
How Can I Purchase a Gift Card Online?
Go to our Gift Card purchase page located at the bottom of each page, or click on this link and follow instructions to checkout.
The "eGift card" allows you to email a card to a recipient's email address. The email should be received within an hour.
Rules and Regulations for Gift Cards:
Gift Cards cannot be redeemed for cash or returned for a refund.
A maximum of three Gift Cards may be applied to an order.
Canadian issued Gift Cards may be applied toward the price, shipping, and tax charges for eligible items.
Paper gift certificates that were purchased in Toys "R" Us stores may not be applied to online orders.
We will not accept gift cards issued in the U.S.A. or other countries.
Checking "R"Us Gift Card Balance
For balance inquiry, click on "My gift Card" located at the bottom of each page.
Gift Wrap
Gift wrap service is currently unavailable on our website and in our stores. We apologize for any inconvenience.
eSSentials Accessibility
DISABILITY COMMUNITY INVOLVEMENT
THROUGH ESSENTIAL ACCESSIBILITY™
A virtual wheelchair for our website

Individuals who have trouble typing, moving a mouse or reading can't access the internet without assistive technology.

This icon certifies that our website features eSSENTIAL Accessibility: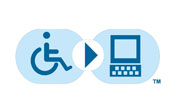 AODA Multiyear Accessibility Plan and Commitment






It is the foundation of a Disability Community Involvement initiative launched in association with leading advocacy groups for the disabled.

Click on this icon to visit www.essentialaccessibility.com where assistive technology is available free of charge.

eSSENTIAL Accessibility features an array of keyboard and mouse replacement solutions to enhance user experience and to help make the web accessible to all. These "alternative input methods" include a webcam-based hands-free movement tracking system that allows users to overcome any physical limitation. It also includes a web page reader.

eSSENTIAL Accessibility can be used on a standard PC by anyone with dexterity limitations that arise from a variety of conditions including:
Stroke/paralysis
Arthritis
Multiple Sclerosis (MS)
Parkinson's disease
Cerebral Palsy (CP)
Age-related factors
Moreover, it also helps those who have difficulty reading because of:
Literacy deficiencies
Limited English proficiency
Dyslexia or similar learning issues
Mild visual impairment
Toys "R" Us (Canada) Ltd., is proud to be a Founding member of this Disability Community Involvement initiative to create shared value. It reflects our commitment to Diversity, Inclusion, Corporate Citizenship and Social Responsibility.