Even if you're too young to remember the original '80s arcade experience, these retro-rad console games deliver real thrills – a sugar-rush buzz for your ears, eyes and, of course, nostalgic heart. No quarters? No problem!
Counter-cade
Arcade1Up's compact Counter-cades deliver FULL-SIZE fun. Authentic gameplay and real-feel controls, bring that classic arcade experience home – even in smaller spaces. Chomp those power-pellets and fake out Inky, Pinky, Blinky and Clyde in hot pursuit of fruit!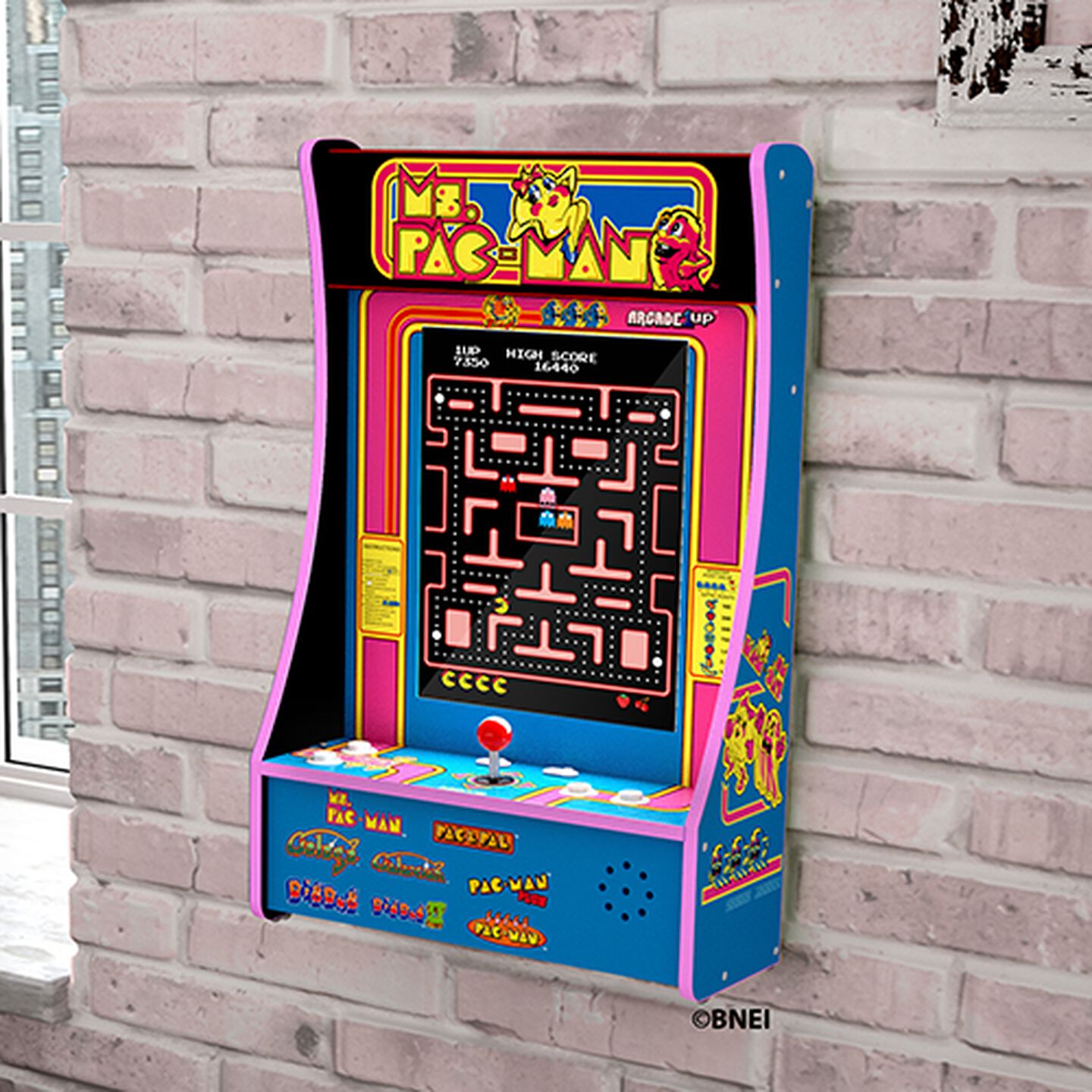 Party-cade
Play your favourite retro Bandai games, your way, with Arcade1Up's versatile Party-Cade! Its three-in-one design lets you game almost anywhere: mount it on a wall, hang it on a door, or add the included leg attachments to play it on a tabletop.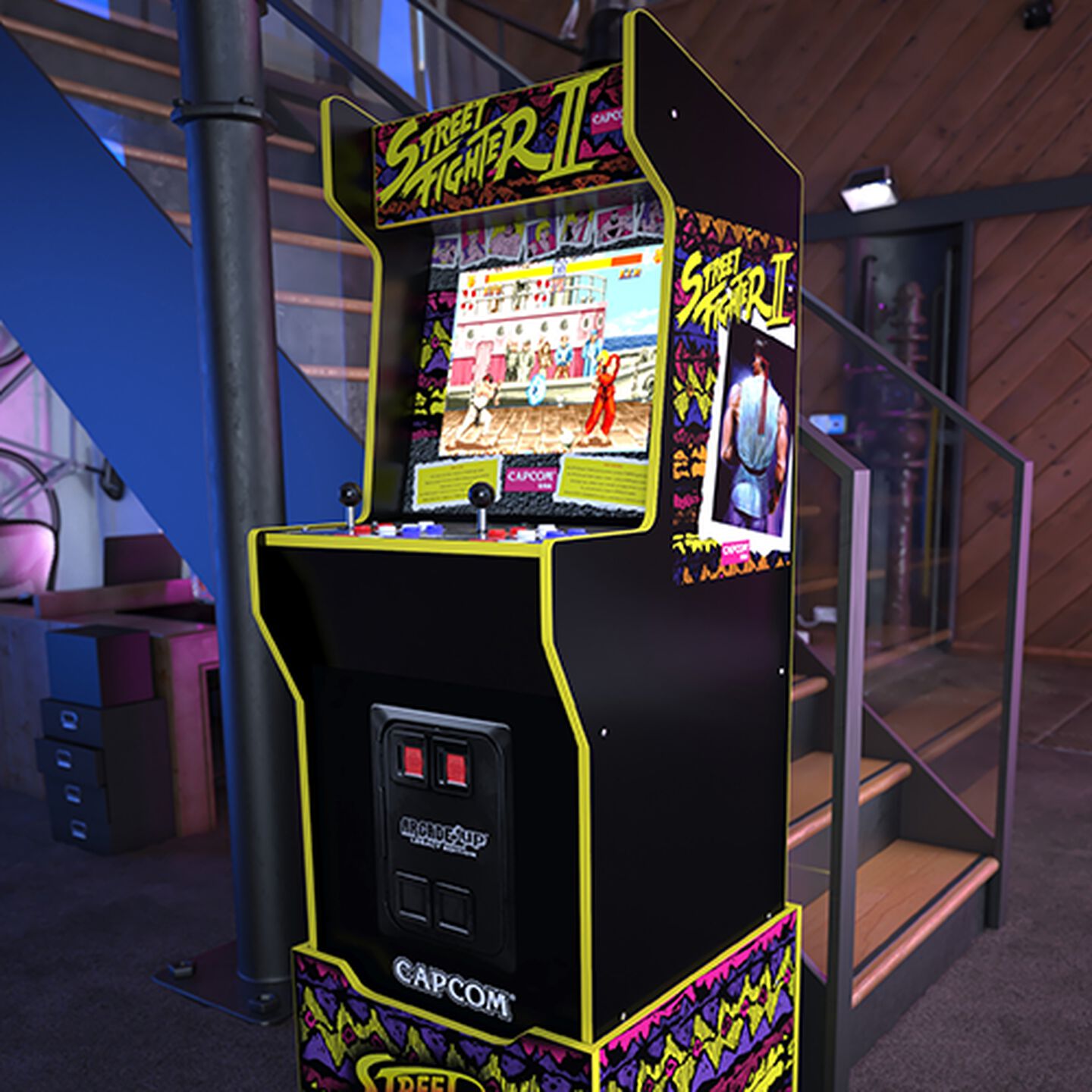 Legacy Collection
Twelve games, one cabinet: unlimited retro gaming fun. Add an Arcade1Up Legacy Edition machine to your family rec room, game cave or even office, and have a BLAST anytime – no quarters required!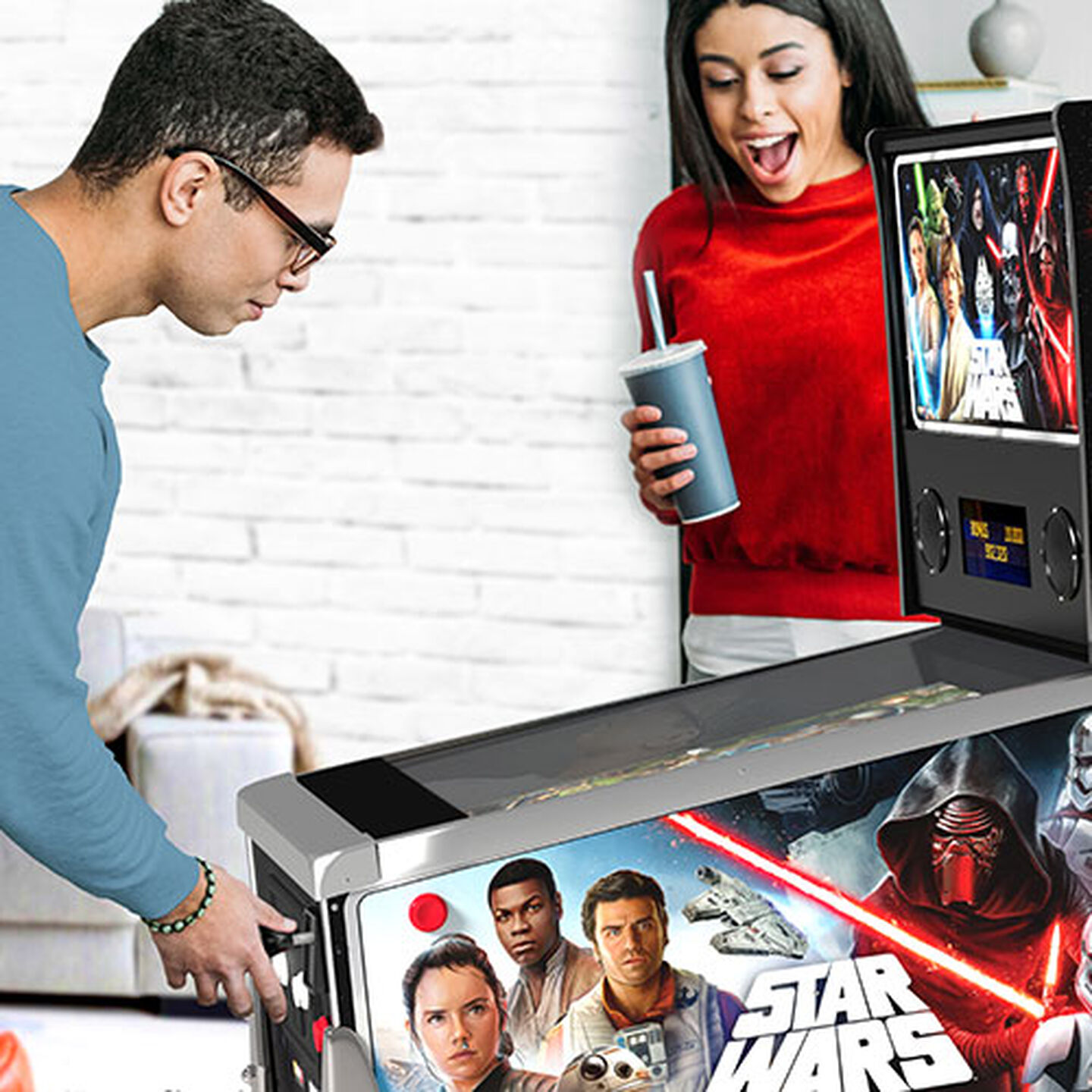 Pinball Machines
Each Arcade1Up virtual pinball machine includes 10 phenomenally fun games: all officially licensed, all at your fingertips! Change the game any time, with the easy to navigate on-screen menu.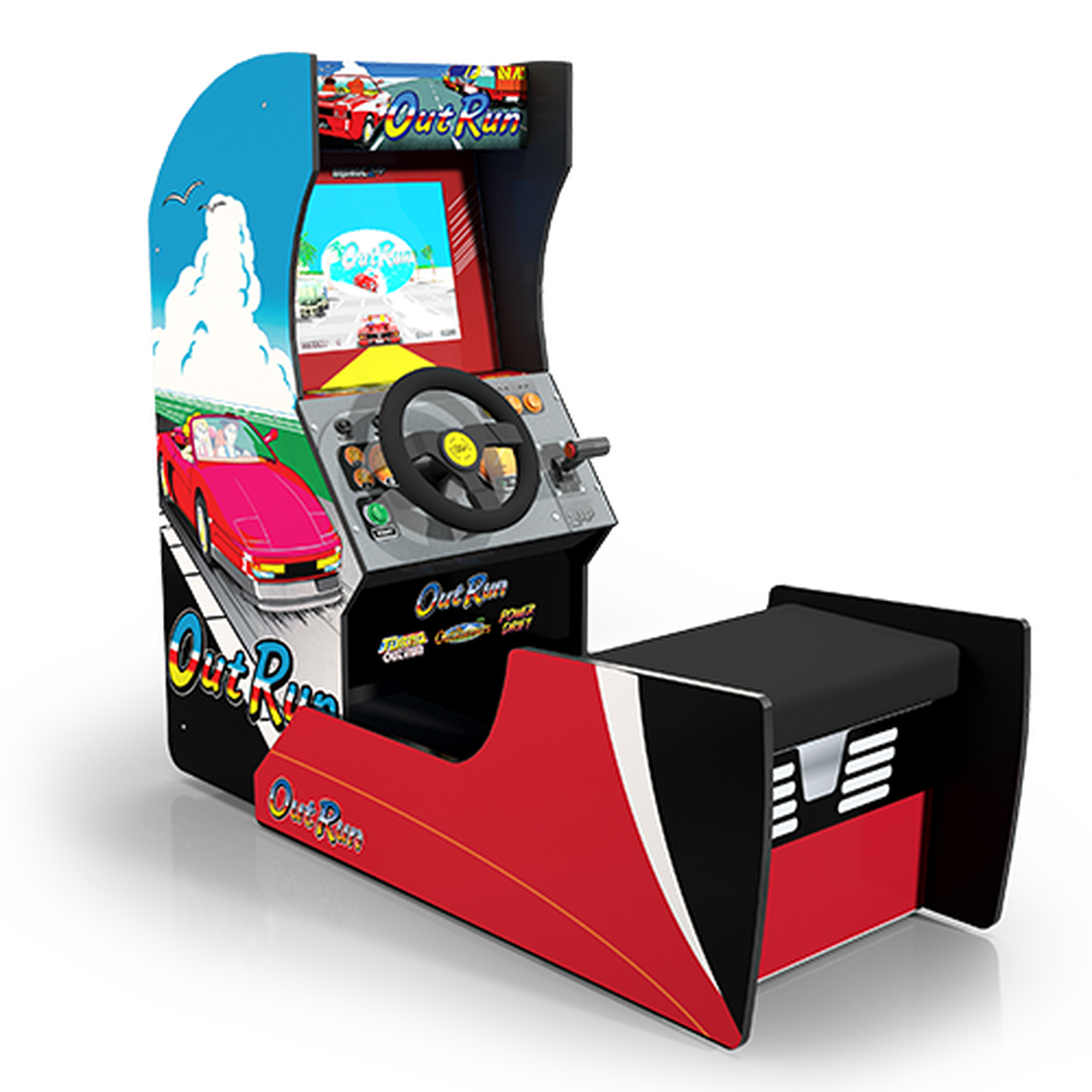 Outrun™ Seated Arcade Cabinet
Sit down and hold on tight for some retro gaming fun! This seated edition of Outrun™ from Arcade1Up brings the authentic, nostalgic arcade experience into your home.
Giant Joysticks
Turn any TV into an in-home arcade with Arcade1Up's whimsical Giant Joystick! With the wireless Bluetooth™ connection and included HDMI dongle, you can play anywhere in the room. Featuring 10 classic games you know and love in an entertaining new package, your family and friends will have a ball manoeuvring this hilariously oversized joystick to victory.
Gaming Stools
Level up your game play with officially licensed stools from Arcade1Up! You can build your stool at either 21.5" for the standard Arcade1Up cabinet; or add the included leg extenders to make a 29.5" stool: the perfect height for an Arcade1Up cabinet on a riser. Each stool has sturdy chrome legs and thick, comfortable foam padding for those long gaming sessions.