Skip to products

Enigma is a women-run puzzle company that supports and empowers female artists from all around the world, providing a platform to share their stories. Our love of art and puzzling has inspired our beautiful line of art puzzles, designed to fit into your home decor and lifestyle. You'll be proud to display your Enigma puzzle.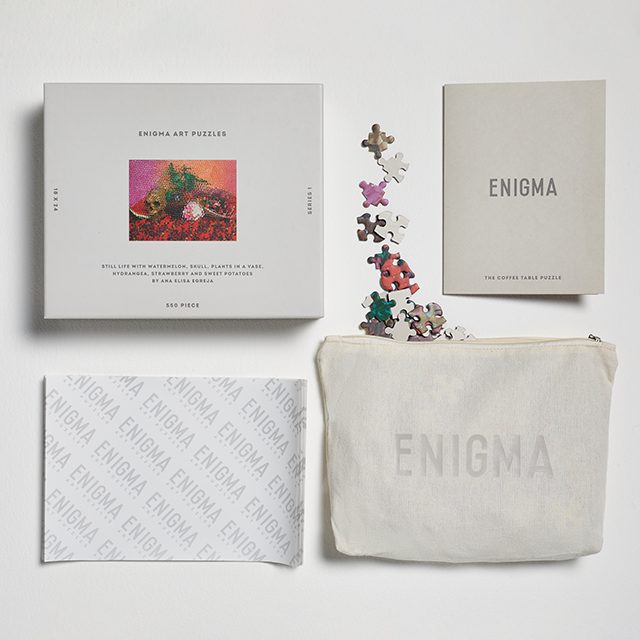 Everything you need is inside
Every puzzle includes self-adhesive preserving sheets to easily turn your puzzle into a permanent piece of art to display. From your coffee table to your walls, we want you to enjoy the art as much as you enjoyed the process of creating it.