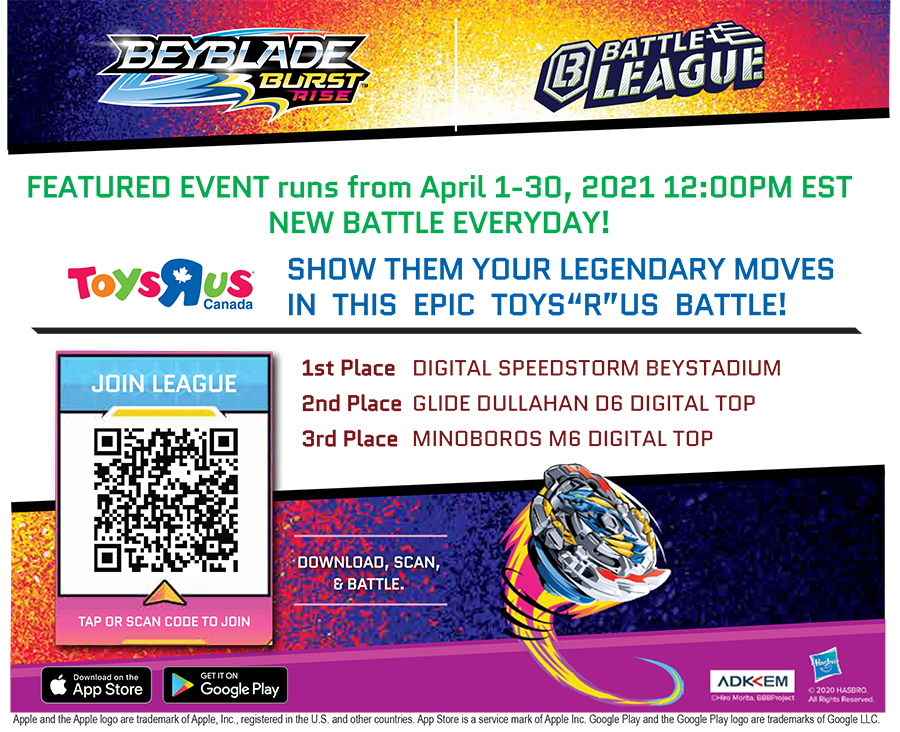 Beyblade Tournament FAQ
No: players can just scan the QR code at any time to drop in and play.
No: there is no cut-off; players can drop in and play any time. Registration closes when tournament ends, on January 1, 2021.
Registered players battle opponents or in-app CGIs; wins are tracked on the tournament scoreboard. Top scorers each day win prizes, and the scoreboard resets daily to give every player a level playing field.
Yes: the app is available in both English and French.
No: players of all ages are welcome.
Yes: all Beyblade tops, launchers and stadiums feature individual QR codes, so every item purchased in-store or online can be added in the app.