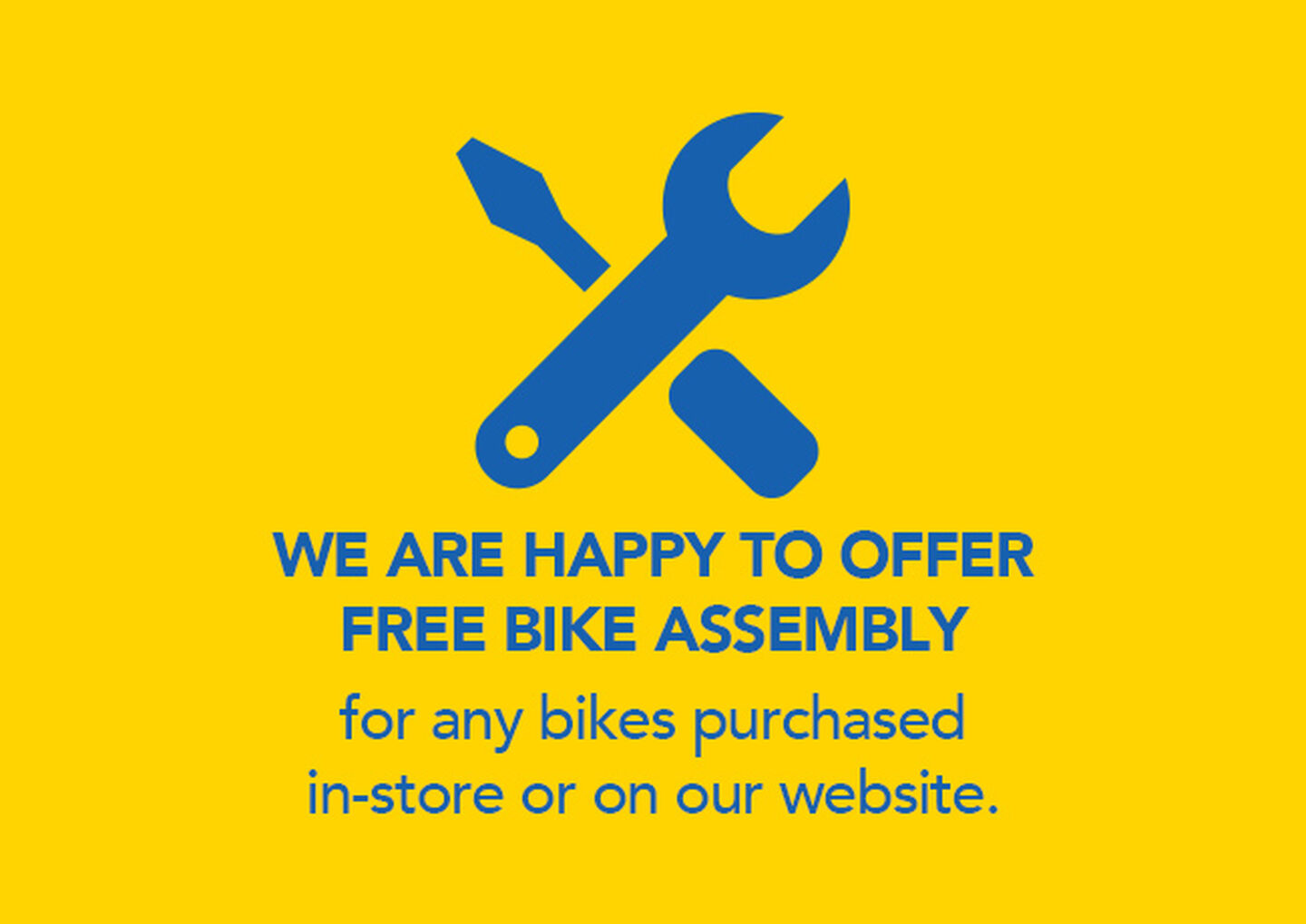 Here's how it works:
Bikes purchased in store
At checkout, let one of our associates know that you require your bike to be assembled. Our customer service team can confirm how long the assembly will take and when your bike is expected to be ready.
Bikes purchased online
If you place an order for curbside pick up, one of our associates will give you a call when your order is received to confirm assembly and timing. No need to call us!
If you placed your order online for ship to home, give our stores a call when you receive the bike to schedule a drop off time for assembly. Please note, proof of purchase is required.