Before you know it, your child will be getting too big for his forward-facing car seat. But before you shed too many tears about how your little one's all grown up—hold that thought: they are not big enough for the car's seat belt system alone. It's time to bring in the booster.
You have options.
When choosing a booster seat, you have two choices:
Backless / No-back booster seat
High-back booster seat
You might already have a booster seat if you opted for a child/booster car seat or 3-in-1 in an earlier stage.
High-back booster seat (40-120 lbs.)*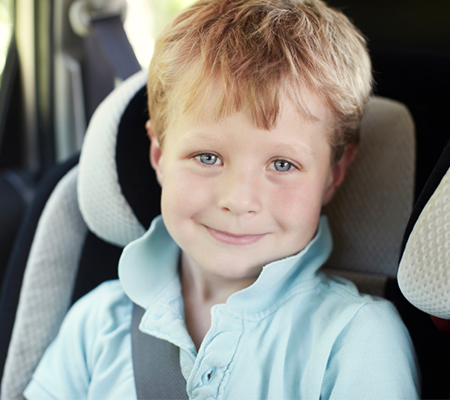 This option raises the child up and features additional protection to the child's head and body by incorporating head wings and side wings, while using your vehicle's own seat belt system. It's a safe and sturdy option but you must always remember the Both Belts Rule. All booster seats must be used with shoulder belts—never with lap belt alone.
Backless / no-back booster seat (40-120 lbs.)*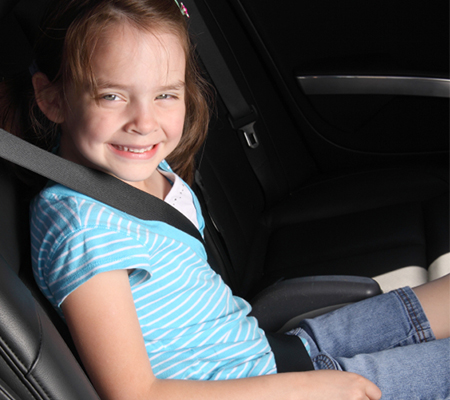 This booster seat uses the car's own seat belt system to keep your child safely secured but doesn't have a back, shoulder belt guide, or head wings. This option may be a good choice for older, more practiced booster riders who safely fit the shoulder belt without the help of a high back. If you opt for this type of booster seat, remember that your vehicle must have a head restraint to ensure there is neck protection in the event of a crash.
*Weights and heights vary by model. Please refer to individual car seat instruction manual for manufacturer recommendation.