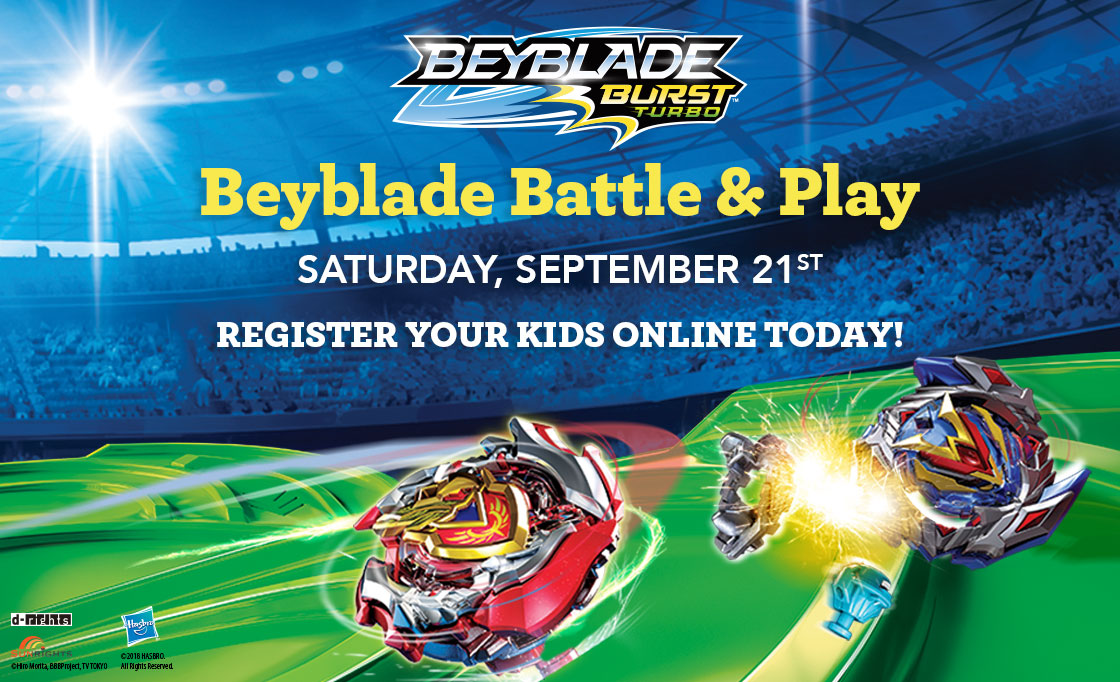 3 Battles to choose from!
Starting at: 11:00 a.m. / 1:00 p.m. / 3:00 p.m.

Beyblades and Battle Material will be provided at each event!
Use of your own Beyblades is strictly prohibited.

Registration is required; closes at midnight on September 19th. Only 16 spots available per store, per time slot. 48 total spots. *Event recommended for children 8-13. Parental supervision is required at all times. No purchase necessary. Must be 18 years and older to enter. Prizes valued at $29.99-$79.99. Grand prize, Secondary prize, 3rd and 4th place prizes available to be won at each location (except in the province of Quebec). Battle prize distribution varies for residence of Quebec; prizes will not be awarded based on participants place standing in the Beyblade Battle and Play event. A ballot contest will be available for parents of participants to enter for chance to WIN 1 of 4 Beyblade prize packs.
Official rules and regulations click here